Married sex is just so damn good.
Yes, I just said the "s" word and yes, I just swore. It's because I can't say it emphatically enough and that's the problem today: this is NOT being said emphatically at all most the time!
Every OTHER kind of sex is glorified these days: teen sex, premarital sex, multiple partner sex and more. Yet MARRIED sex is usually thrown into the same sentence as these thrilling adjectives: boring, dull, monotonous, rare, stale and just plain LAME.
But there will be a day when I sit down on the edge of my son or daughter's bed after the lights are turned out and the soft glow of the hallway light highlights a precious face that is no longer childish but not yet grown up either. On that night (and MANY more thereafter), I'm going to grab hold of their hand and whisper,
"Married sex is fabulous." I want them to tune in to hear something that could change the course of their lives. I want to be a voice in their world that counters the lies that will be bombarding them everyday. The lies that say married sex is not worth waiting for and the lies that say married sex is boring.
I want to be a lie-buster because I'm fed up to my eyeballs with our culture's casual-sex agenda that I believe can be traced back to satan's front door. Viewing life through this twisted agenda can distort the beauty of sex and rob marriages of the true
intimacy
that God intended.
If WE won't talk to our friends, our family and our kids about hot topics and subjects that may make your grandma blush, then who will? People with questions will keep looking until they find answers, even if the answer is riddled with holes and full of lies.
It's pretty safe to say that my four year old would look like Alice lost in Wonderland if I gave him an intro to the Birds and the Bees right now. However, as each of our children grow, I anticipate sharing special little things about the wonders of married sex to help them remain patient and pure in a generation that is assaulted with advertising in every arena to "buy now" and "try now"!!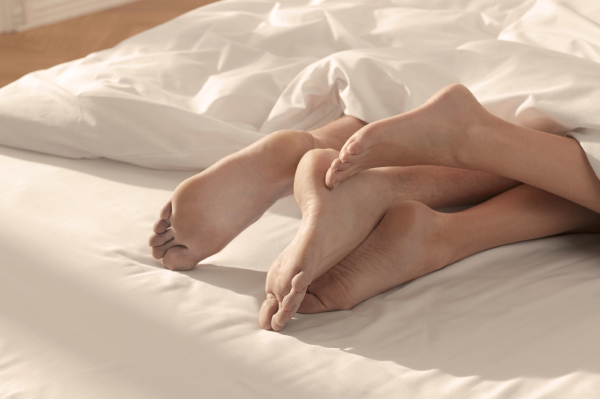 Here's what I can't wait to say to my teens,
"Sweetie, there is nothing that can beat living out a love story with someone that is committed to not only be there in the morning, but be there when your life comes to an end. Nothing can compare with sharing a bed with the spouse that shares joys and divides your sorrows. Nothing is more intimate than being one with the person that has seen you on your worst hair day and in your crabbiest mood but still cherishes and delights in you."
I just want to shout it out to the world (which will no doubt embarrass my children when they are old enough to read this!): MARRIED SEX IS A HOME-RUN IN LIFE!
Besides, if WE don't be real about how married sex hits the ball out of the park then we
shouldn't
be too surprised when people (and our children) run the bases too early and may miss the greatest game of their life!
Happy marriages begin when we marry the ones we love,
and they blossom when we love the ones we marry. ~Tom Mullen